World-Legal
WRITS LAW INT. & LEGAL COUNSELS (UK) LTD., provides international legal services globally.
Secure legal services globally in contracts, litigation, retainership and much more.
Better cost advantage, quality deliverance and business support.
Secure data on cloud. Best ROI.
Consult Now
About Us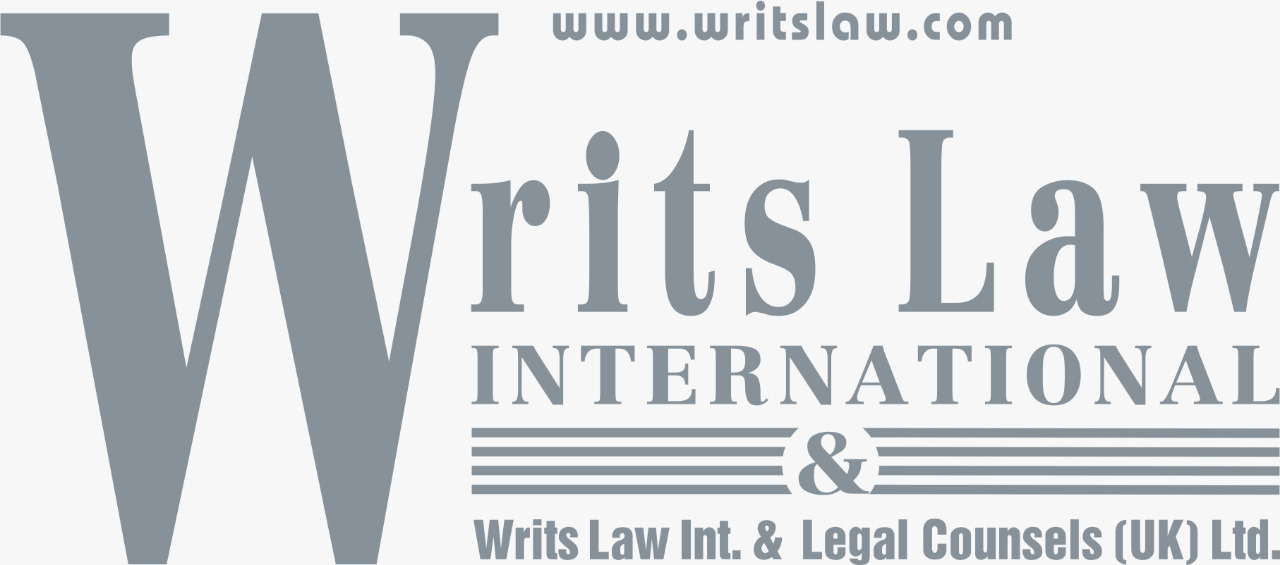 Contract Drafting, Reviewing Services
Get contracts drafted from scratch, reviewed, redlined, blacklined for domestic or international transactional requirements in any global locations in U.K., U.S., Europe, APAC etc with connoisseurs in the field having two decades expertise handling international contracts of Fortune 500 organizations around the world, having handled trillions of dollars worth in contracts. Our services are at disposal for startups and for million pounds worth companies alike.
Get contracts drafted, reviewed in UK, USA, Europe etc.
Cloud based workflow.
Better cost advantages.
Quality delivery.
Services for businesses, startups to multinational organizations.
Litigation Services
We have experienced lawyers who competently have litigated for Fortune 500 organizations around the globe. Having appropriate legal skillsets right for your business use, right from e-discovery to cloud based documents reviewing in various softwares utilized for large scale litigation in various verticals viz. finance, banking, insurance, real estate, IT companies to name few.
E-Discovery software solutions.

Software and data integrity at client's secure end in cloud.

Litigate with cost advantages at best quality.
Global office support for work.
Global Retainership
Competent retainership for organisations of various sizes, small scale startups to Fortune 500 sized giants. We provide global retainership to global corporations who preferably would want to keep running legal expenses at competitive level, as well get the best out of its legal department; from inhouse or external counsel. Couple of decades of international expertise handling various clients would provide edge to the businesses around the globe.
Hire our legal experts globally.

Trained lawyers.

100's and over lawyers available for legal work.
Certified lawyers from Bar.
Best cost advantage and quality assurance.
Contracts
Get international, domestic contracts drafted, reviewed and redlined, and negotiated.
Litigation
Litigation consumes most of business budget. Litigate now at competitive soft prices.
Global Retainership
Get qualified lawyers for your business at affordable workable prices tailormade.
Case Summarization
Get cases summarized with best lawyers talent pool to choose from and save costs.
ICC Court of Arbitration
International engineering claims, document review and buildups for ICC Court of Arbitration.
Contracts Administration
International infrastructure  projects in housing, hotels, embassy, waterfront etc.
E-Discovery
Get best lawyers for executing e-discovery on your cloud based platform for security. 
Hire Lawyers
Hire hundreds or thousands of lawyers at competitive fees for inhouse or external projects.
Cost Advantage
Get all benefits from best qualified lawyers to save maximum costs on legal projects.
What's Included
Commitment to saving cost for legal departments.
Honesty and transparency with utmost professionalism.
Quality without cutting corners. MSA and SoW executed.
How it all Works
Initial enquiry and understanding business requirements.
Detailing cost benefit and ROI for business houses.
Delivering quality and business specific deliverables.
What to Expect
Quality legal services at best cost. 

Costs to keep your business expenses down and for running efficient legal team.
GDPR, and data security, as entire system is cloud based.
Legal Services
Cost advantage with better quality without cutting corners and allied legal services 
+4473 663 83671
WRITS LAW INT. & LEGAL COUNSELS (UK) LTD.
Dever House. 764, Barking Road, Upton Park, London E13 9PJ.
+44 7341 427486
Drop a line for us to contact you.
Offices:
WRITS LAW INT. & LEGAL COUNSELS (UK) LTD.
Dever House. 764, Barking Road, Upton Park, London E13 9PJ.
Navi Mumbai: Sharayu, Sector-29, Vashi, Navi Mumbai-400703.
New Delhi:3, Plot No. 743, Sector-5, Vaishali, Ghaziabad, UP.
Mumbai-09892198673
New Delhi-09971604758